BioBridge Global
BioBridge Global is a San Antonio, Texas-based nonprofit corporation that offers diverse services through its subsidiaries – the South Texas Blood & Tissue Center, QualTex Laboratories, GenCure and the Blood & Tissue Center Foundation.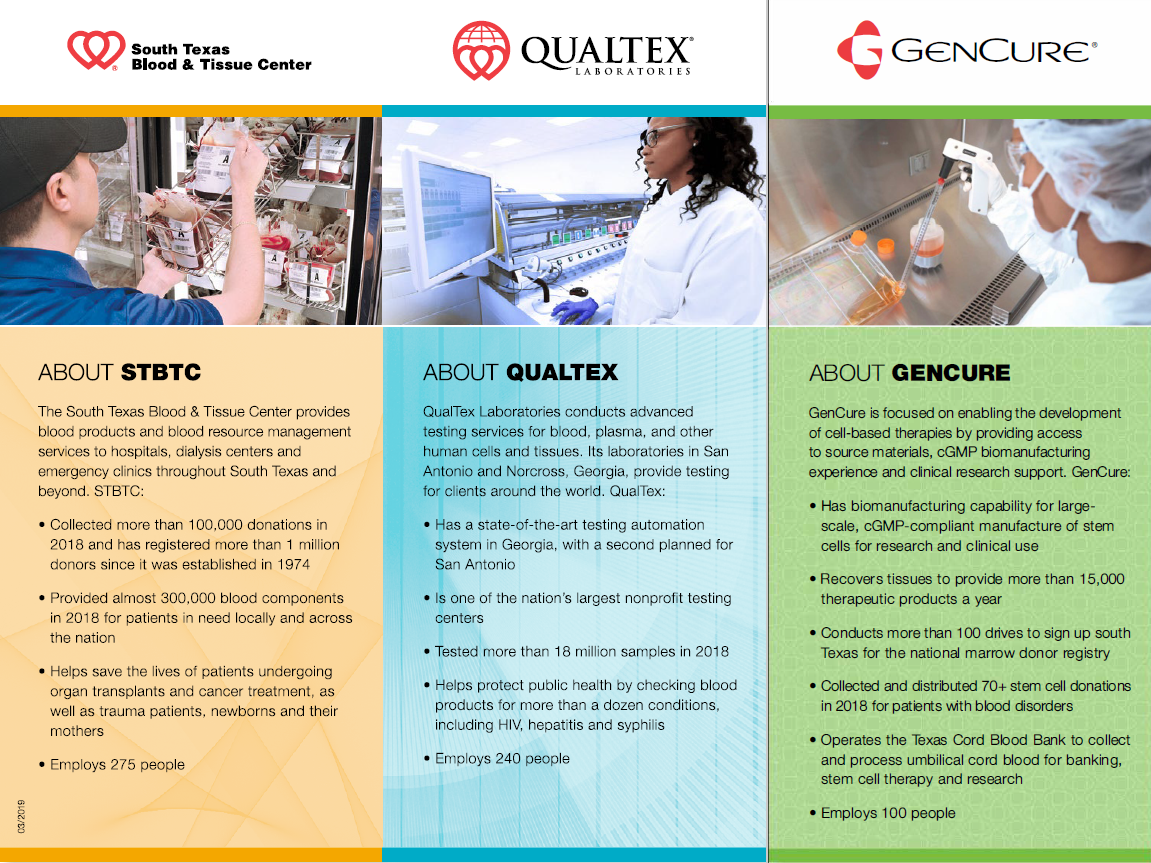 BioBridge Global is committed to saving and enhancing lives through the healing power of human cells and tissue.
Learn more at BioBridgeGlobal.org.