Southwest Research Institute
Southwest Research Institute® (SwRI®), headquartered in San Antonio, Texas, is one of the oldest and largest independent, nonprofit, applied research and development (R&D) organizations in the United States. Founded in 1947, SwRI provides contract research and development services to industrial and government clients in the United States and abroad.
The Institute is governed by a board of directors, which is advised by approximately 100 trustees. The staff of more than 2,700 specializes in the creation and transfer of technology in engineering and the physical sciences. Thomas Baker Slick Jr., an oilman-rancher-philanthropist, founded SwRI with a vision of establishing an internationally known scientific research center in San Antonio. He donated a ranchland site located on the far west side of the city – where Institute operations are still carried out. Slick challenged and recruited a group of pioneer scientists and engineers from around the nation to relocate to the new center to seek revolutionary advancements in many areas by developing and applying technology.
Based on preliminary consultation with a client, SwRI prepares a proposal outlining the project's scope of work. Subject to client wishes, programs are kept confidential. As part of a long-held tradition, patent rights arising from sponsored research are often assigned to the client. SwRI generally retains the rights to Institute-funded advancements. SwRI offers multidisciplinary, problem-solving services in a variety of areas in engineering and the physical sciences, including biosciences. An internally sponsored R&D program funds the development of new ideas and innovative technologies.
Our headquarters occupy 2 million plus square feet of office and laboratory space on more than 1,200 acres in San Antonio. In addition, we have offices in Ann Arbor, Mich.; Beijing, China; Boulder, Colo.; Hill Air Force Base (Ogden), Utah; Hanover and Rockville, Md.; Minneapolis, Minn.; Dayton, Ohio; Oklahoma City, Okla.; Warner Robins, Ga.; and Durham, N.H. The Institute holds more than 1,200 patents awarded to its staff members, has earned 40 R&D 100 awards, and has been inducted in the U.S. Space Foundation's Space Technology Hall of Fame. The Institute has received three Department of Defense James S. Cogswell Outstanding Industrial Security Achievement Awards. The American Society of Mechanical Engineers has recognized our split-Hopkinson pressure bar apparatus (2006) and the Southern Gas Association analog (1990), developed by SwRI in 1955 for the natural gas industry, as ASME National Historic Engineering Landmarks. Several SwRI divisions have achieved ISO 9001 or ISO 14001 certification and ISO/IEC 17025 accreditation. The Ford Motor Company has designated the Institute a Tier 1 product development engineering services supplier and has awarded the Institute its Q1-2000 award.
SwRI offers a wide-ranging network of representatives to discuss Institute capabilities, business opportunities and projects. SwRI retains an extensive network of consultants in Asia and Europe and has established numerous technology alliances with internationally known corporations and organizations. For more information about SwRI and its capabilities, contact the Business Development Office, Southwest Research Institute, 6220 Culebra Road, P.O. Box 28510, San Antonio, Texas 78228-0510, Phone (210) 522-2122, Fax (210) 522-3496.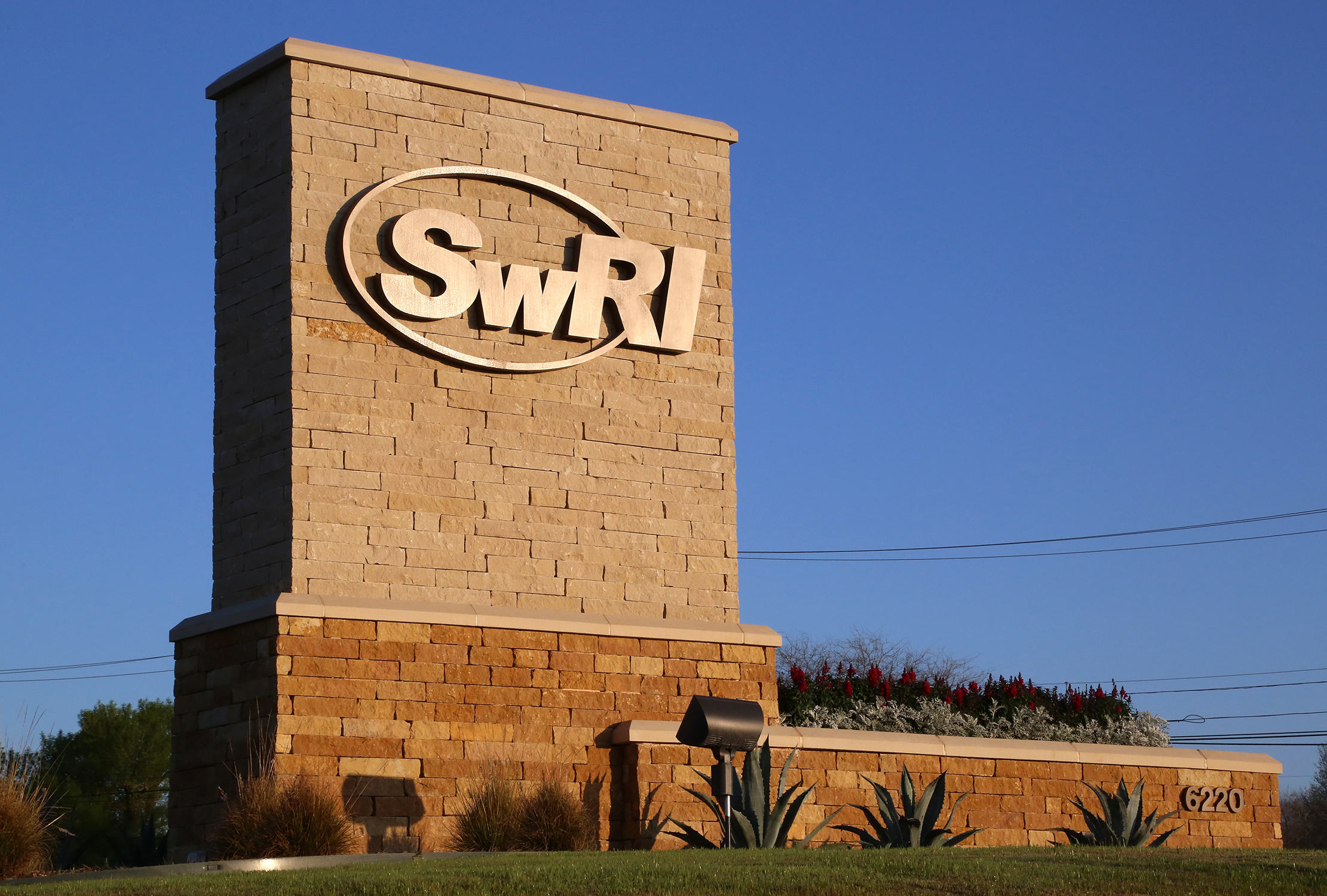 Mission: Benefiting government, industry and the public through innovative science and technology